Leather Knife Sheath
Custom Made Leather Knife Sheaths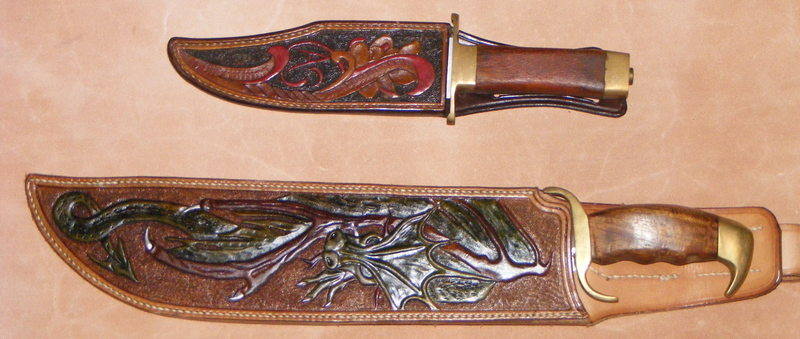 All our tradishanley made custom sheaths and holsters are made from the best quality leather
and fitted with
a fillet to stop the blade cutting the stitching, they are fitted to your knife to make
the best posable fit, we also hand-stitch all our sheaths and holsters.
We can make your sheath plain or tooled and to the coloure you wish
Be it plain or elaborate, we are sure we can meet your needs.
Please look at the
examples below. We can also re stitch and refinish your old sheaths, or refit
For further information, please contact us.
All prices available on request.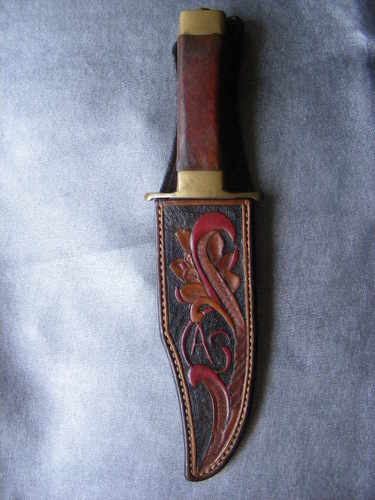 Custom tooled sheaths can be made with the pattern you
wish to have, and with the colours you want.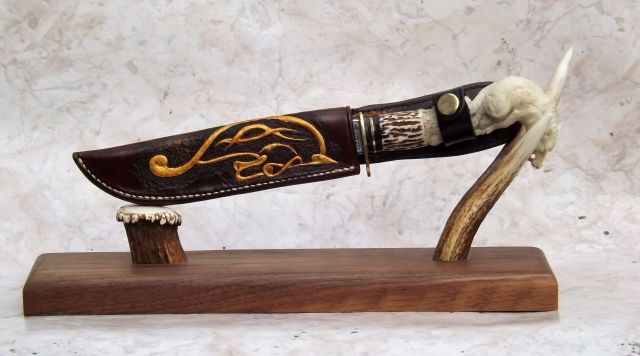 Knife by Wall's traditional walking sticks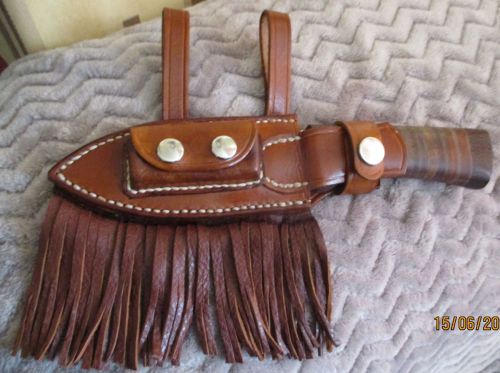 Custom-made knife sheath with fringe

Custom-made sheath with

front

pocket and

handle

guard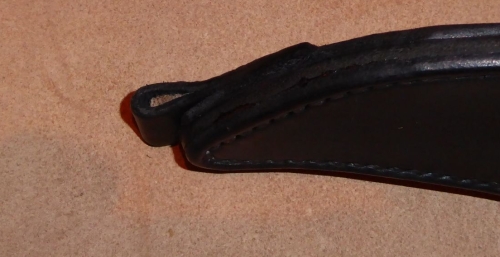 Stitched loop for a leg thong

Tan knife sheath with guard and press-stud loop.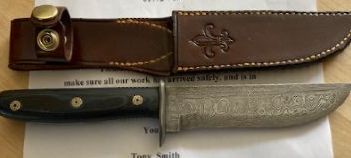 Plain brown sheath with a stamped pattern, we hold a wide stock
of stamp, or we can your initials.

Antiqued finish to a coustom made sheath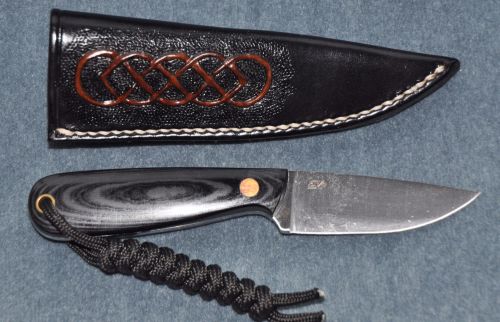 Custom leather sheath with back belt loop and traditional

Basket weave to a custom sheath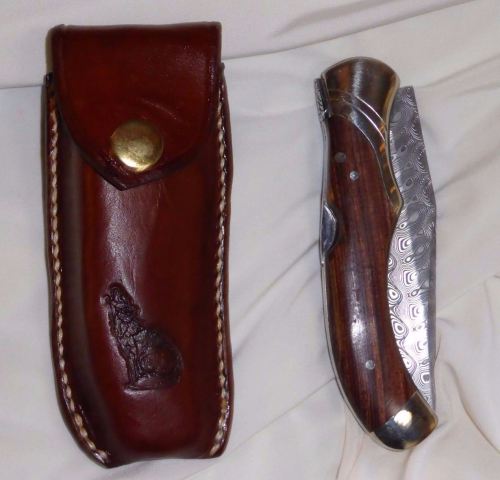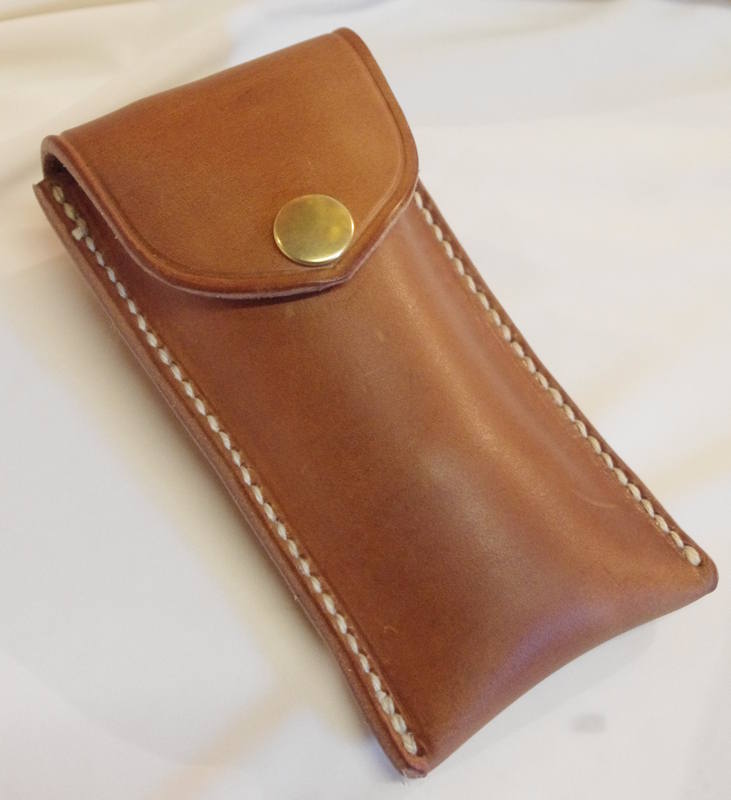 Belt pouches for pocket knifes

Custom tooled sheath, with tooled dragon design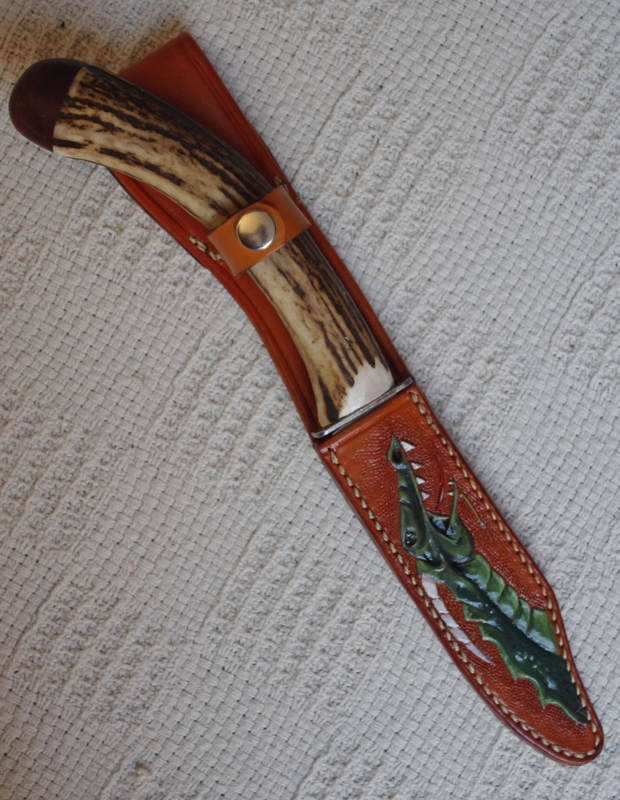 Custom tooled sheath, with steel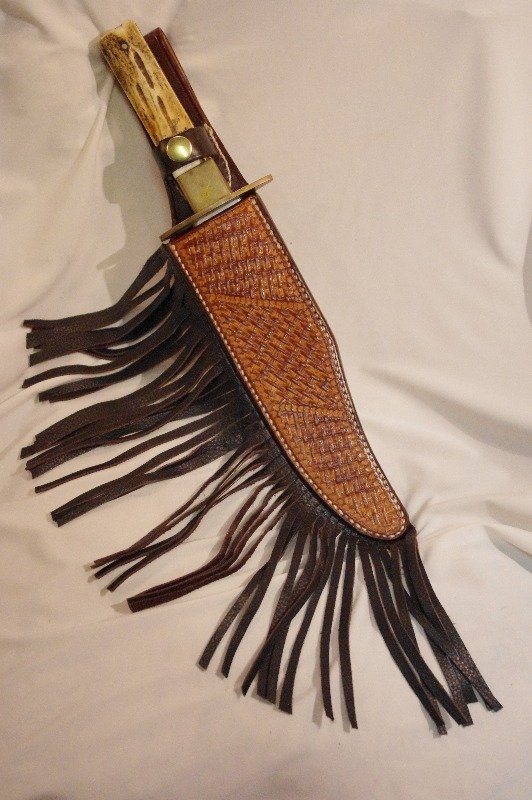 Custom fringed knife sheath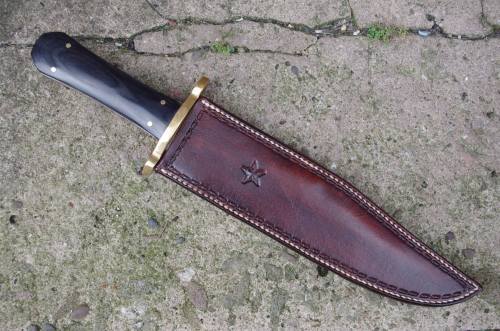 Custom half sheath with belt loop, this pattern of sheath allows
the knife to sit higher on the belt.

Custom half sheath, or slip sheath these are made without
a belt loop, and are designed to protect the blade when

Custom Celtic knife sheath for the Dartmoor knife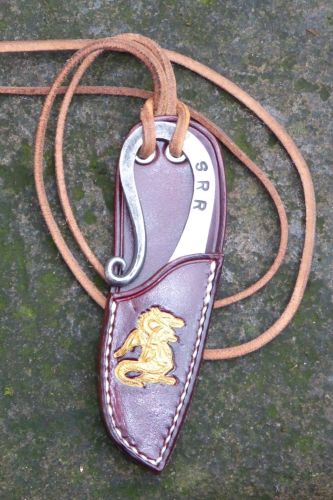 Costume knife sheath with neck cord
Please not we are happey to restich, clean and condishen, and do
genral repairs to old sheaths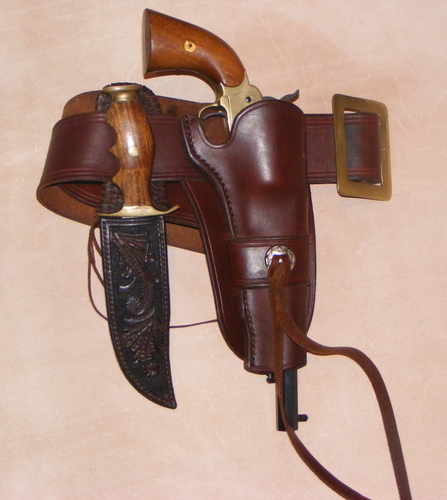 Custom saddle stitched gun holster and belt , with matching knife sheath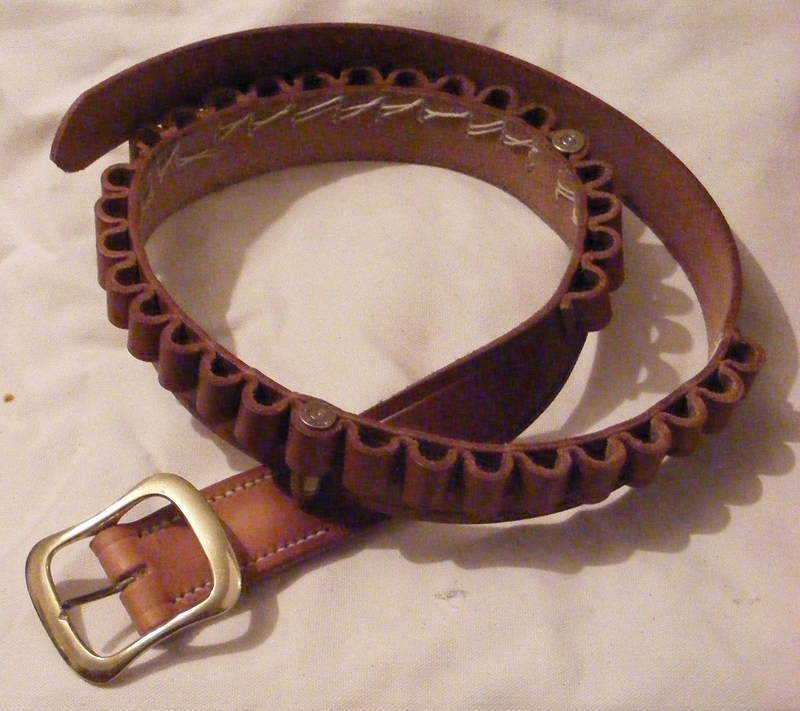 Bullet belt with brass buckle , oil and wax finish .