Leather Pouches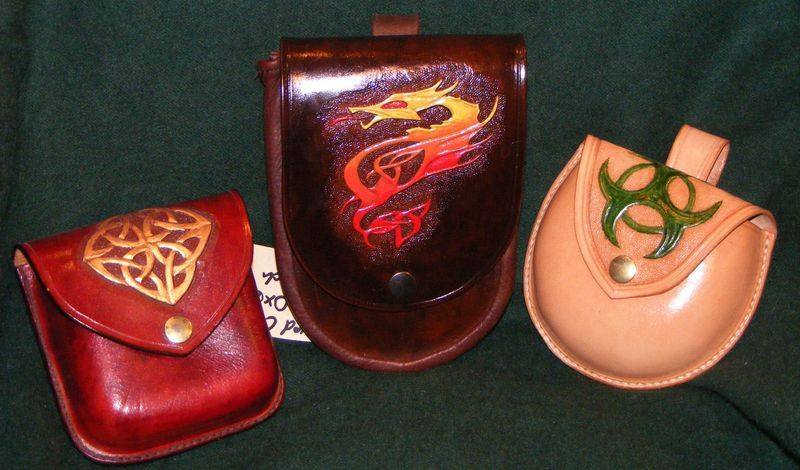 Hand made, saddle stitched leather pouches all are unique pieces.
We also make pouches to order, all our pouches can be made to size, personalized
with imagery, tooled, stamped, with
lettering the choice is yours.
We also keep a range of our pouches in stock, please ask for details.
Please note that all our saddle stitching is with Barbour linen thread.
The following are moulded leather pouches and are 4in + 5in + 1in in size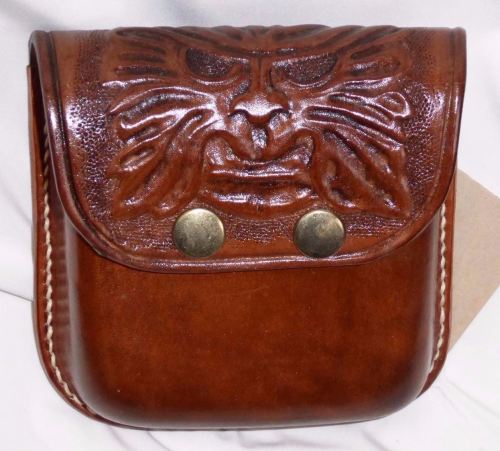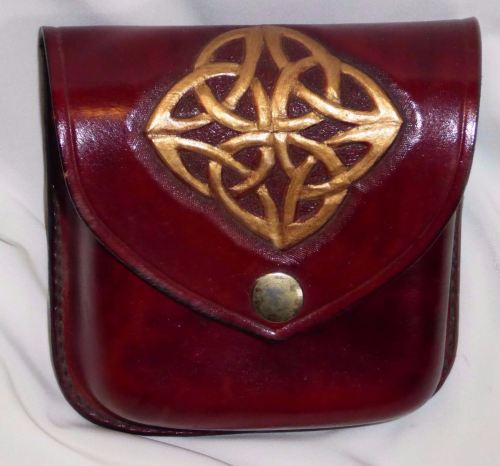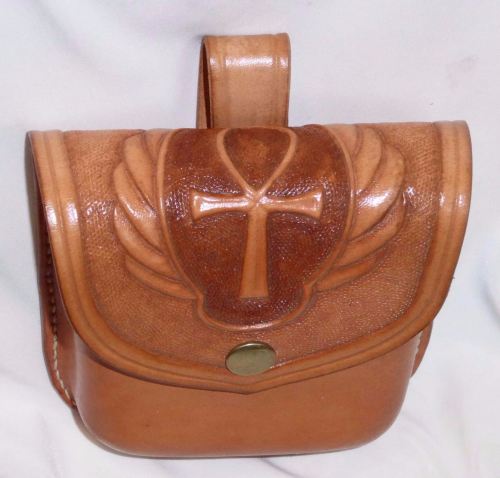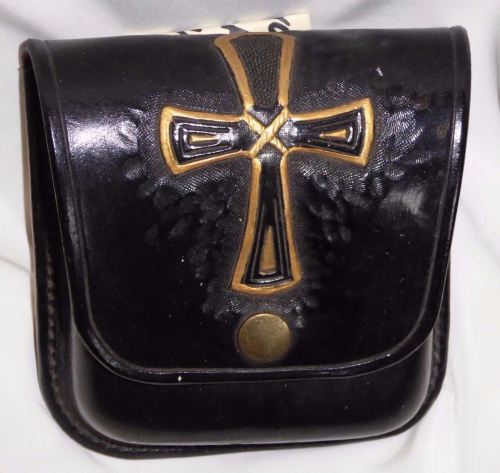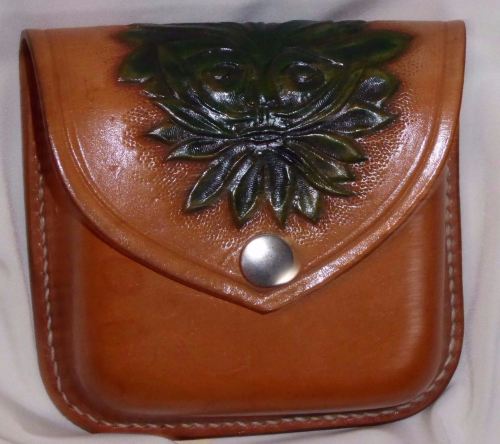 The following are traditional shaped leather pouches
size 7in + 7in + 1in and are £80 each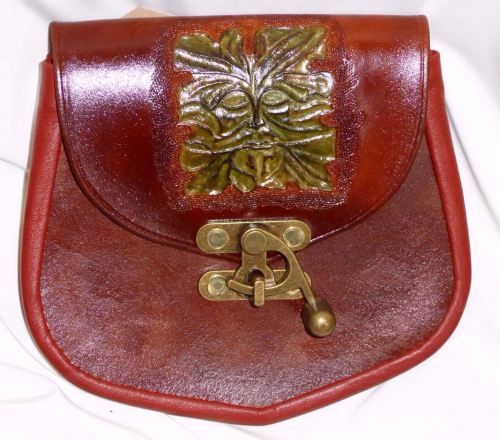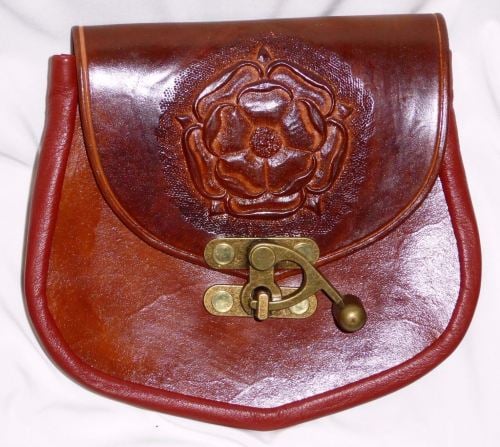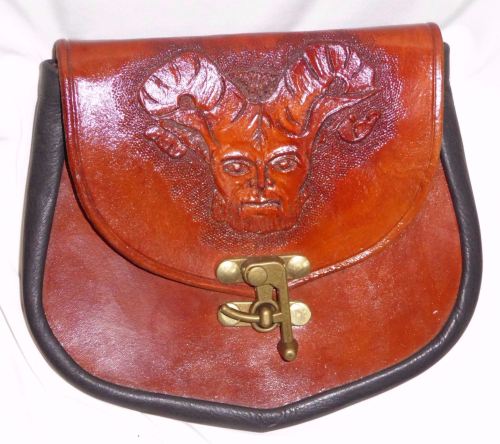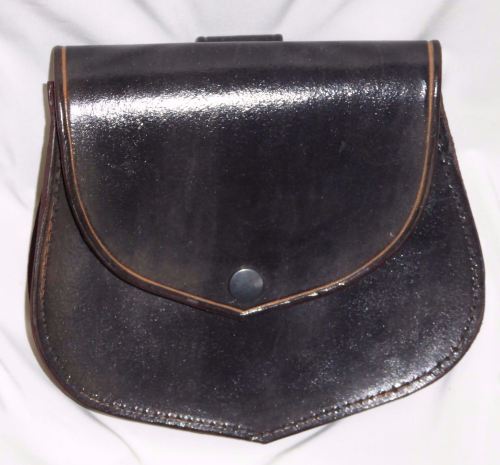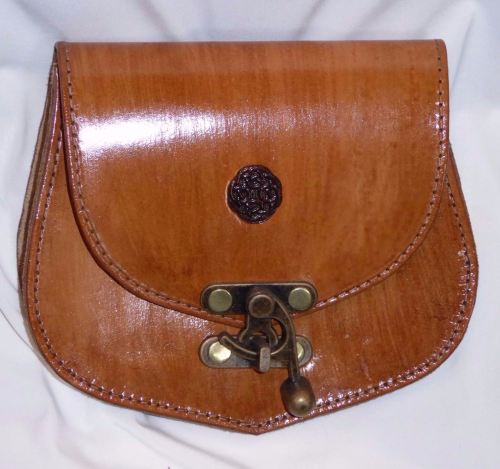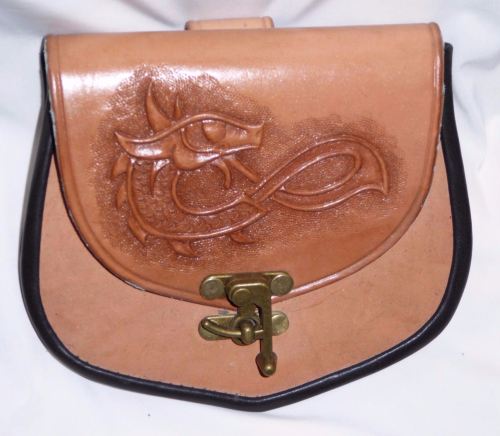 The following small traditional pouch is 6in + 5in + 1in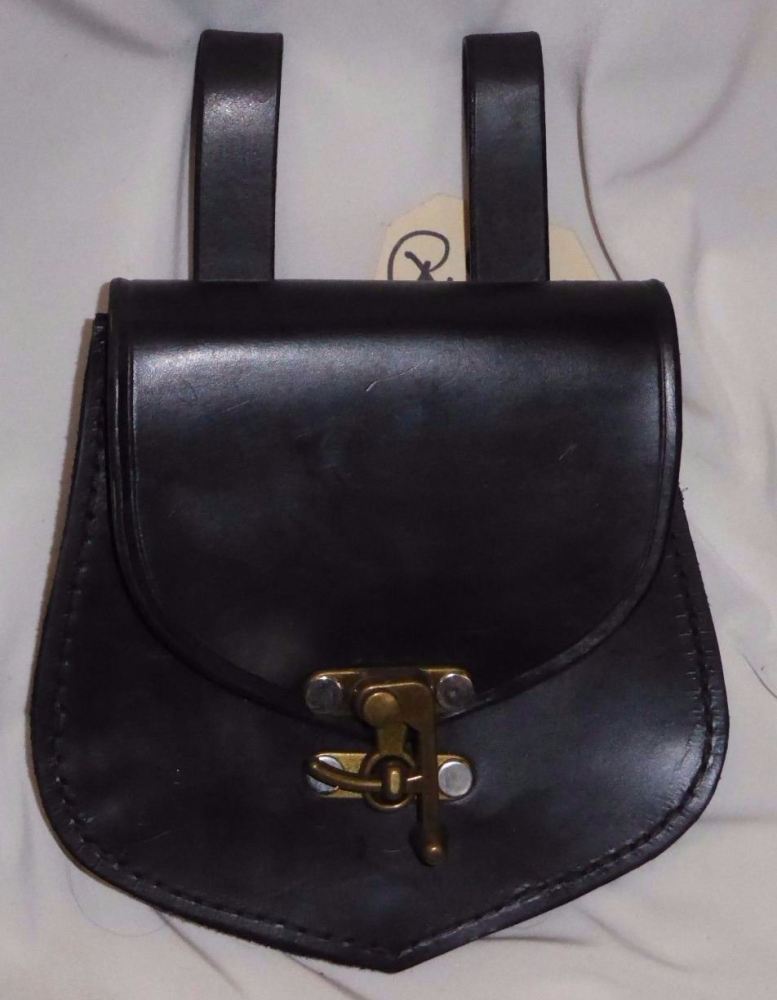 The following is a large plain pouch , size 7in + 5in + 1in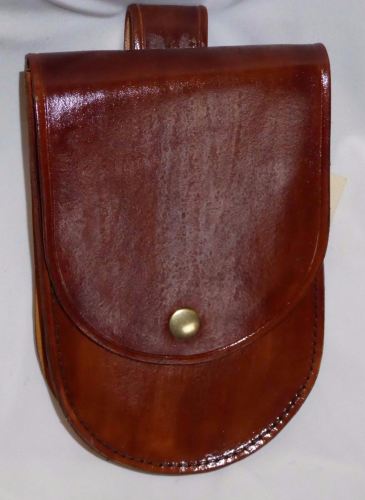 The following large tooled pouches are 7in + 5in + 1in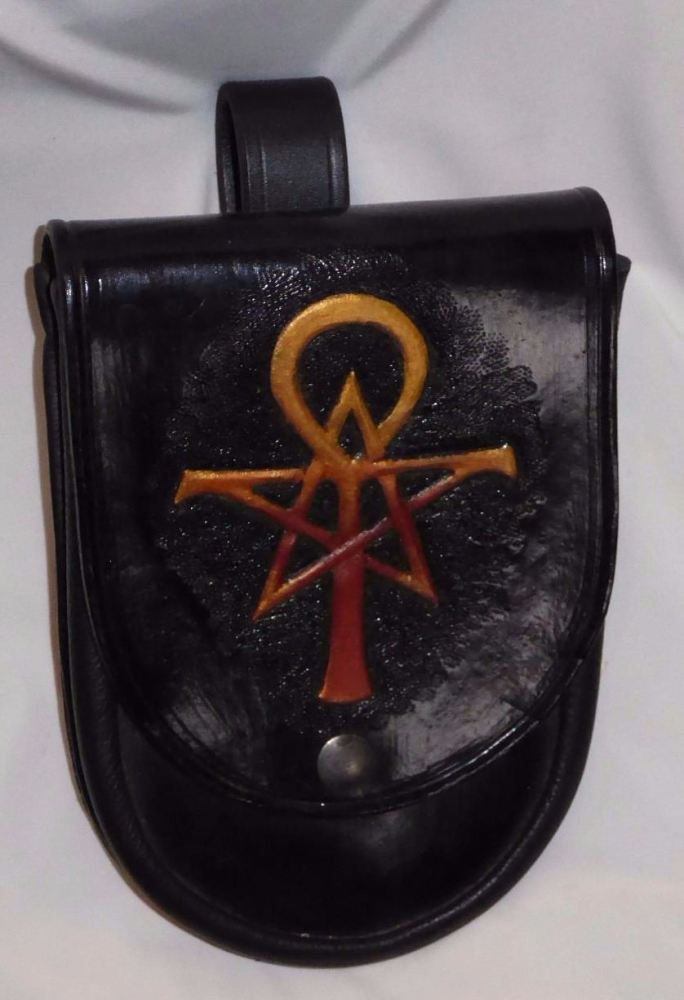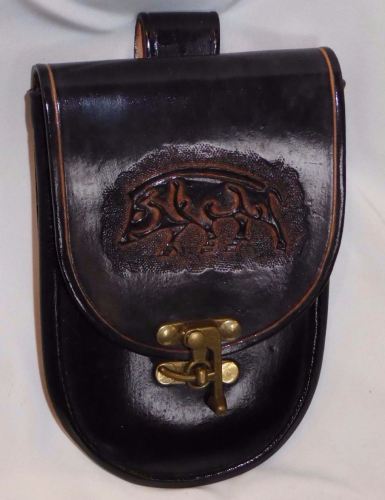 The following is a small molded pouch, size 4in + 4in + 1in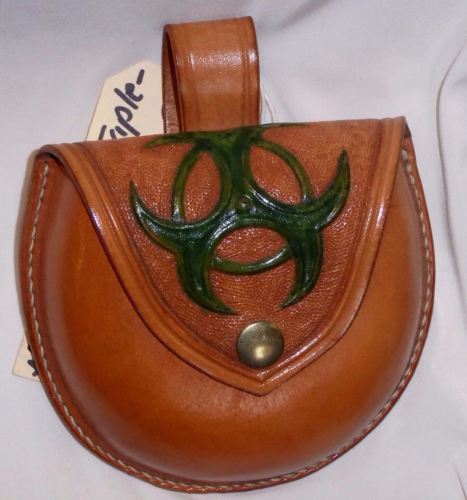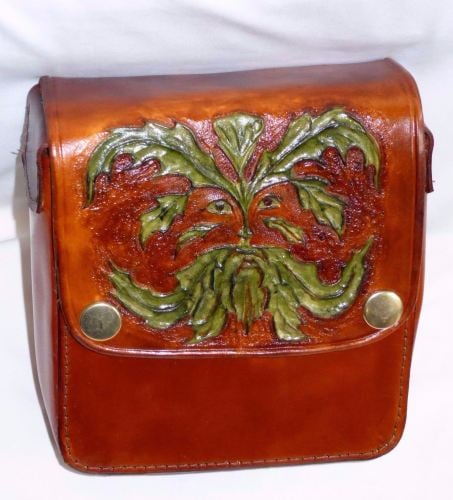 Green man pouch 5in + 5in + 2in £80
The following are costume made pouches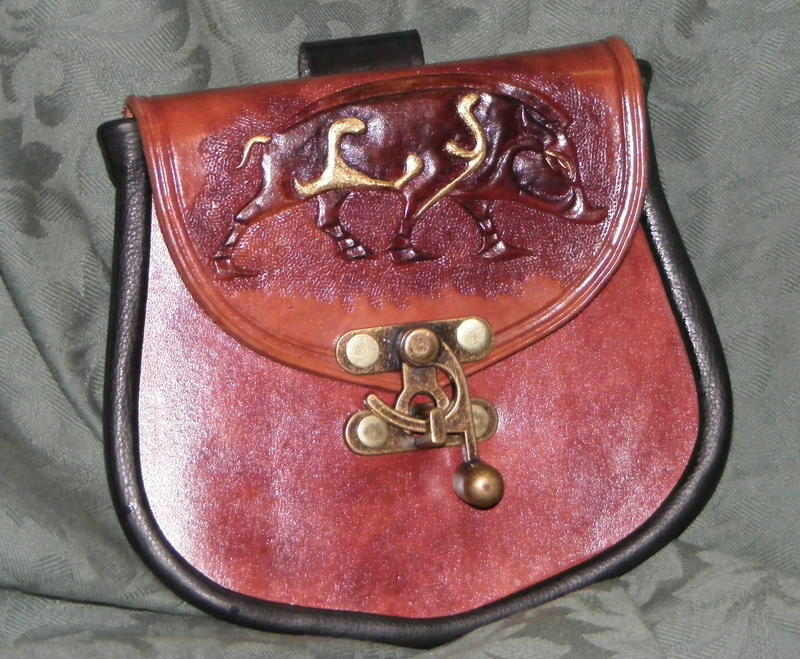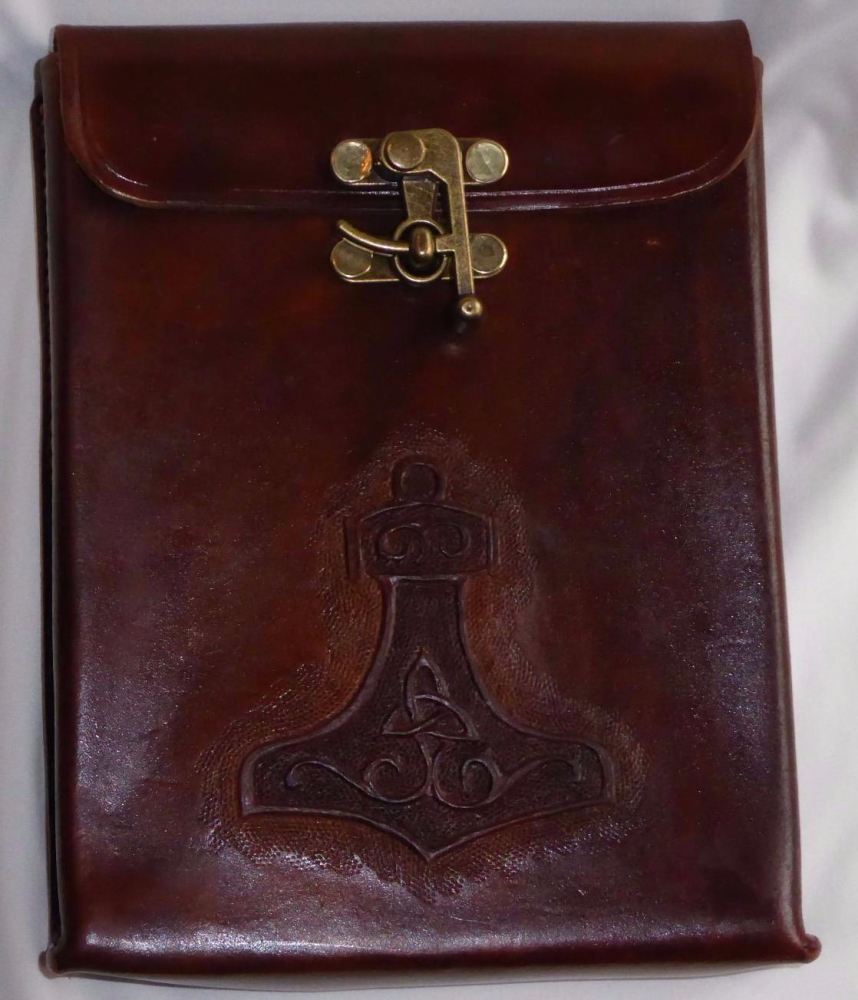 Costume Thor's hammer pouch
Matching belt pouch and belt , these can be made in most patterns and colours . Please see the belt page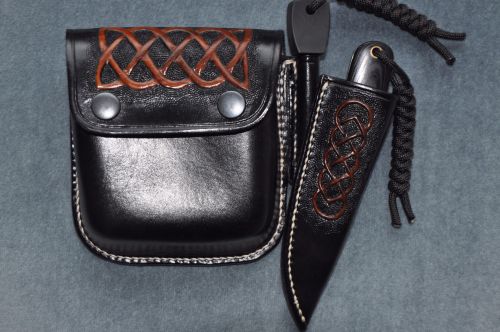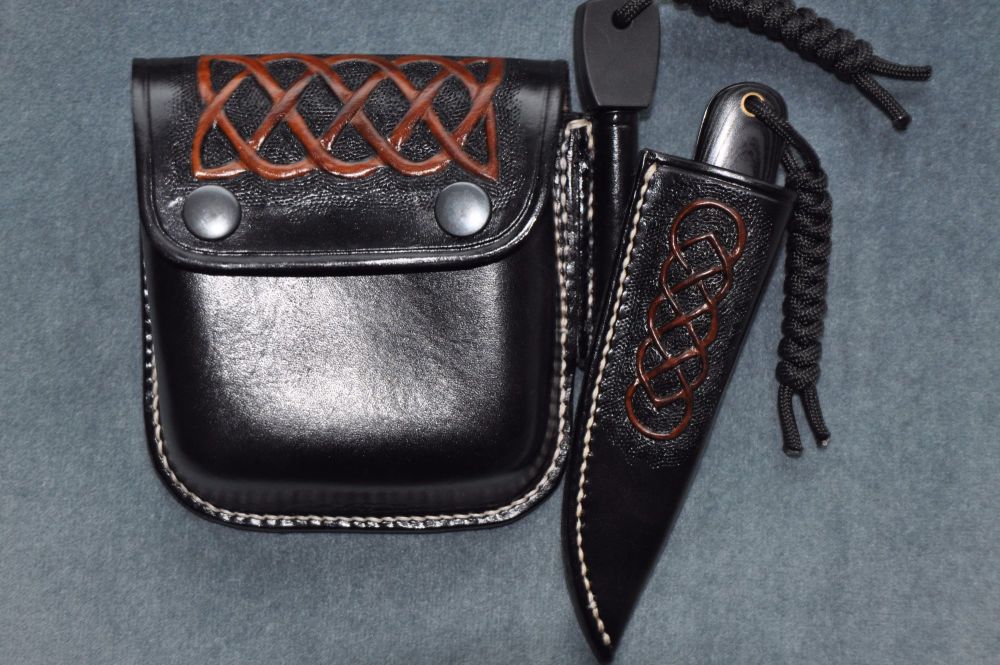 Matching pouch and knife sheath . Please see the knife sheath page for further pattens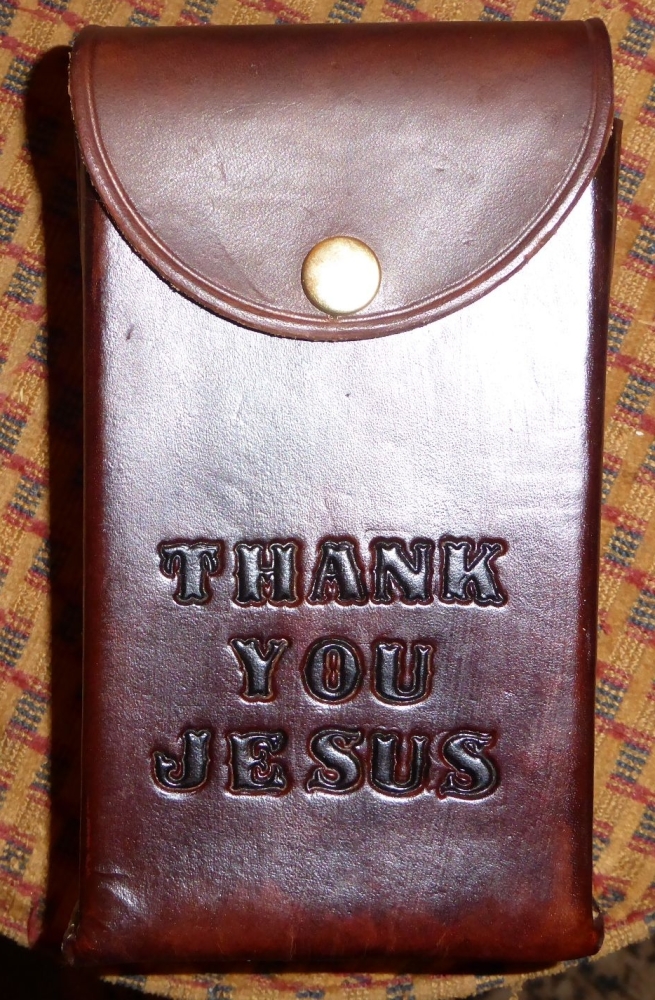 Large pouch with lettering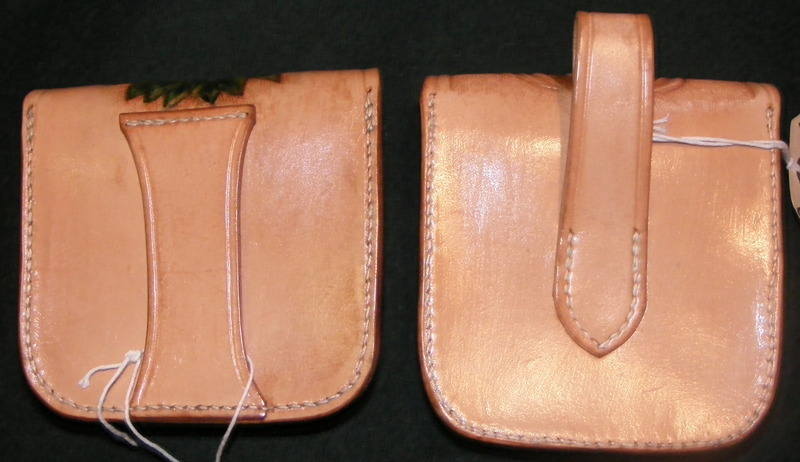 Flat or loop type belt loops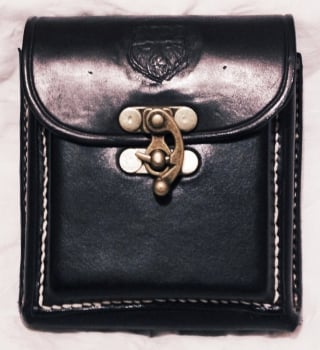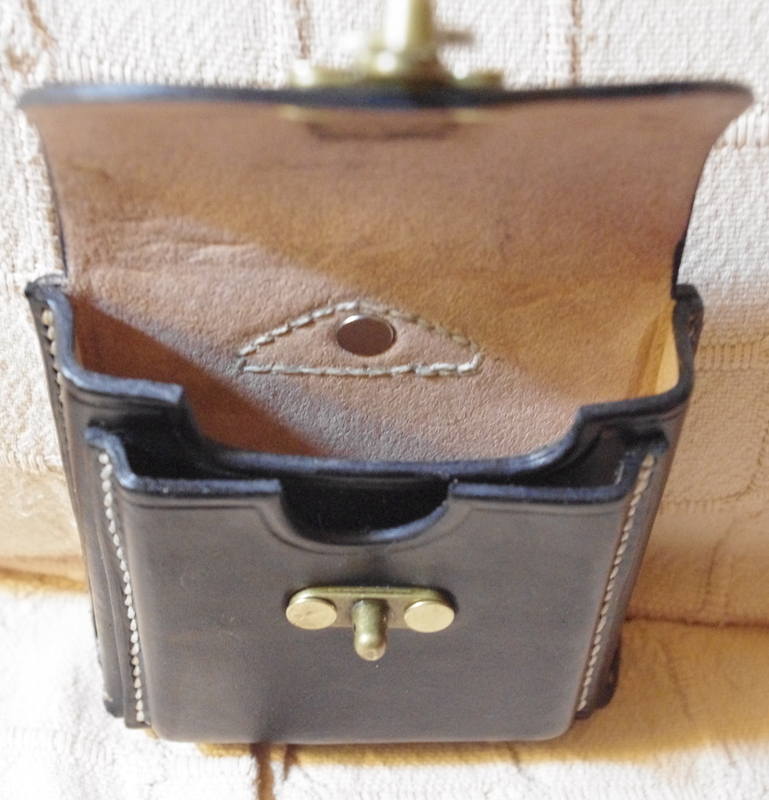 costume made pouch with two pockets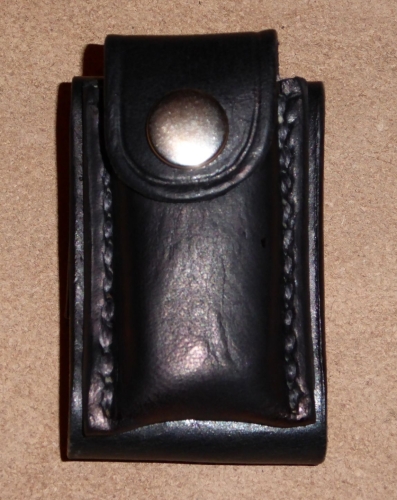 costume made small pouch to a belt loop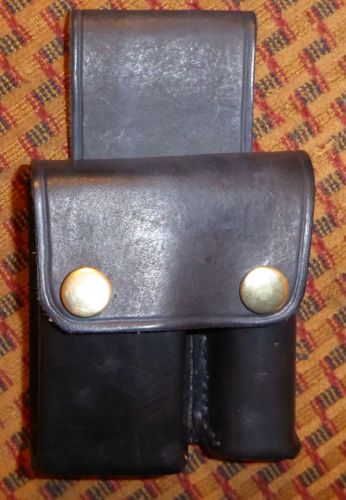 costume made two pocket small pouch with belt loop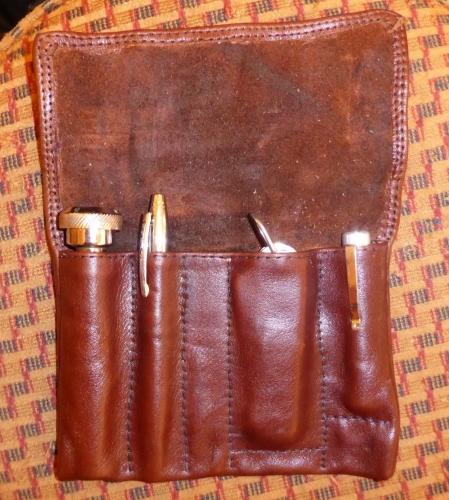 soft leather multi pocket pouch with flap