Handmade Leather Belts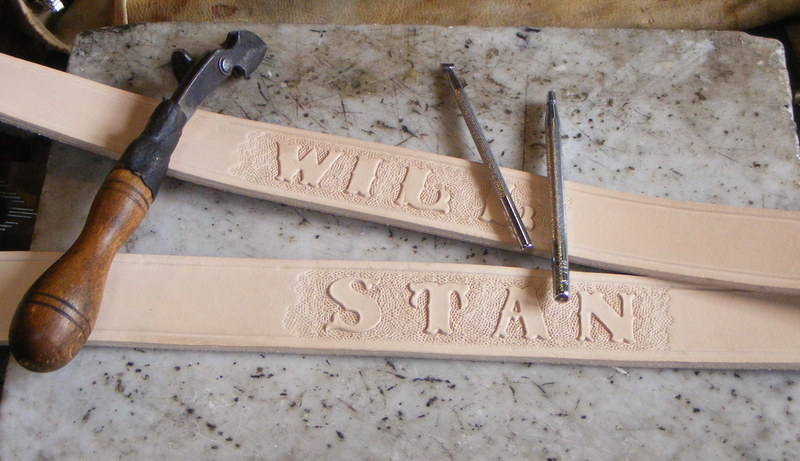 Bears Emporium belts are made to order in solid leather with solid brass buckles.
We aim to make the belt you want to size and colour, we also make for large sizes and children
We can make our belts with your name or lettering, tooled or stamped or a combination
of lettering and stamps, or lettering and tooled with different combination of colours
We also make plain belts.
We hand stitch our belts, we also rivet or fit press-studs to our belts
We also repair belts by fitting new buckles or new straps to you buckle.
Stamped belts, or with lettering, or a

combination

of stamping and lettering, from £45
Full tooled belts from £90, our range of brass buckles are at the bottom of the page, all
colours are also at the bottom of the page
For more information please contact us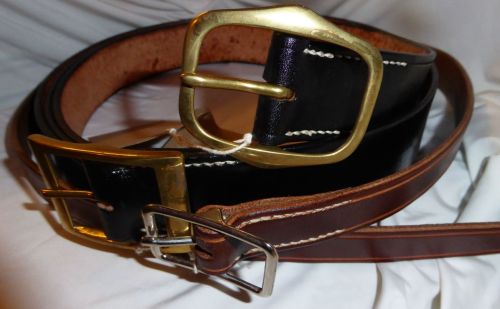 We make plain belts to size, colour and width, from 1in to 1 3/4 in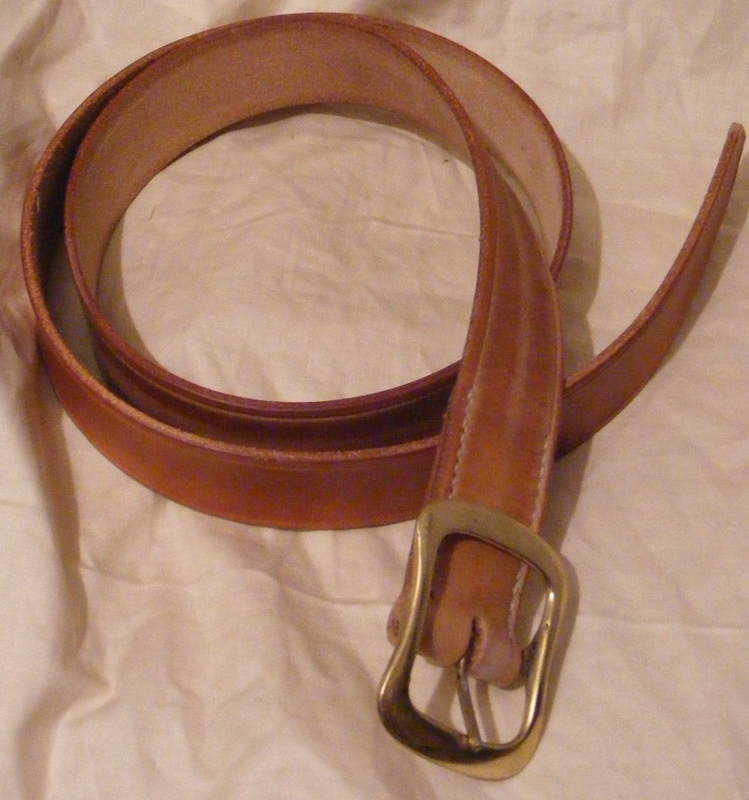 Traditional oil finished belts in 1 1/2in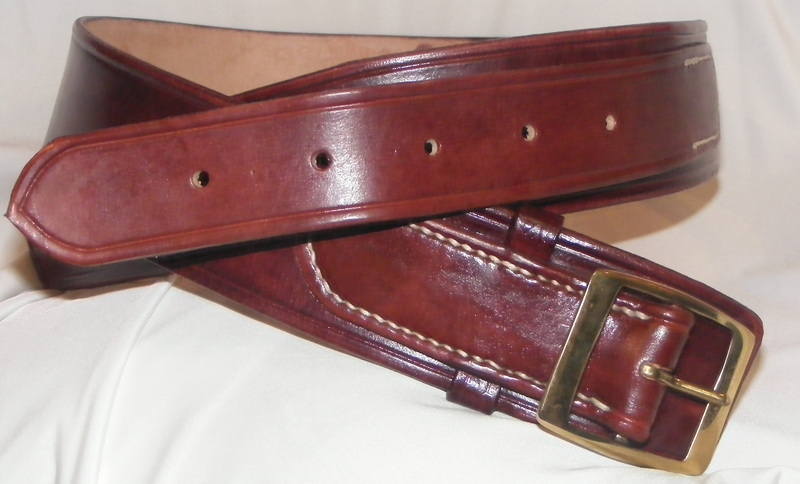 2in ladies belt with strap and buckle .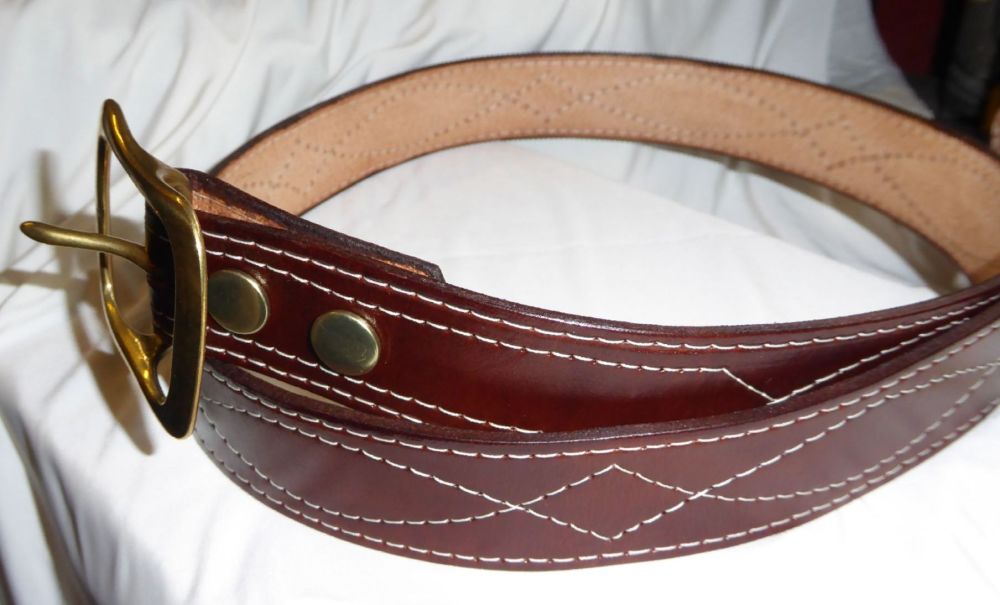 Fancy stitched belts, the belt can be made in most colours,
and the stitching can be in most colours.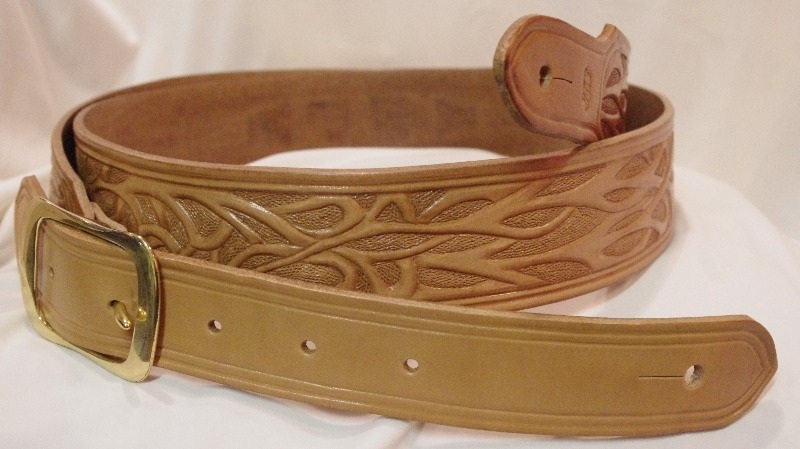 We make a range of tooled belts, in a range of colours and patterns, so please let us know
your ideas and we will make it for you. All prices on request.
Tooling or carving, is when an image or lettering is pushed into the leather freehand using
specially shaped tools and knifes, we can make most patterns, the choice is yours.


Custom-made belts with cut out lettering , the belt is lined at the back of the lettering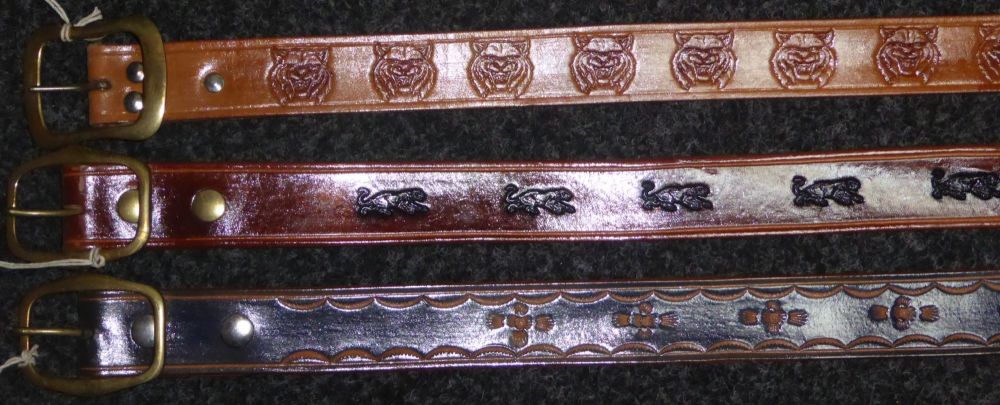 We make stamped belts in all sizes and colours
3d Stamps for 1 1/2in belts.





All of these are 3d stamps that can be stamped in to your belts, or
stamped either side of lettering. we can stamp using more than one design.
We can make the belts in most colours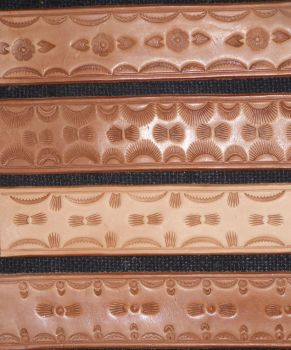 Plain stamping designs, these can be used with lettering, and made



Stamped and tooled names etc, this can be in combination with stamped images or just lettering


Stamped and tooled upper and lower case lettering , this can be in combination with stamped images or just lettering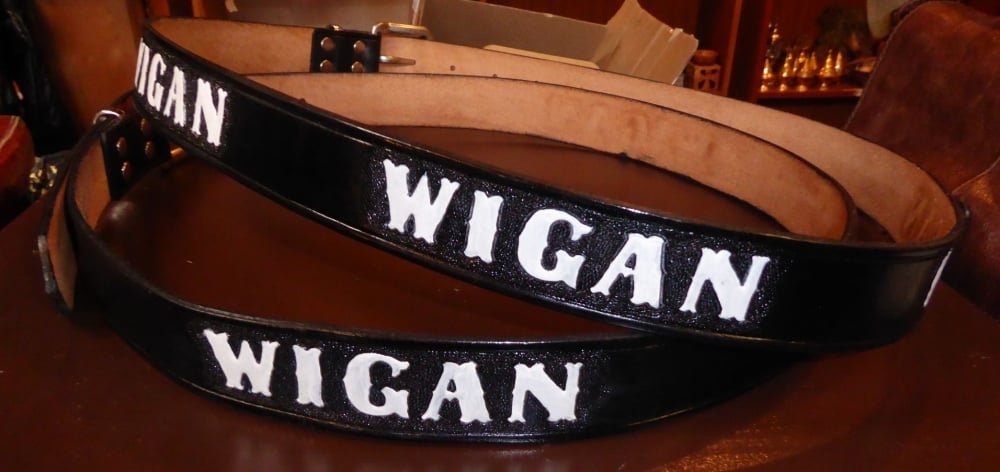 We can also colour lettering in a variety of colours , including brass and silver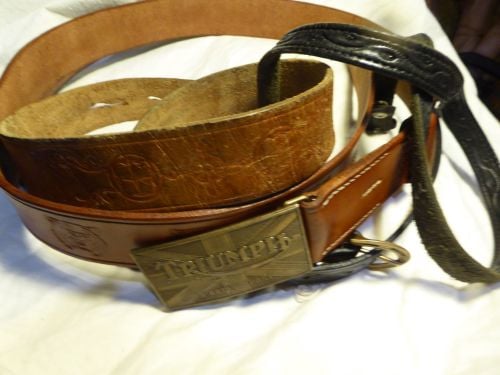 We can replace your old belt to your own buckle, or replace broken buckles

Replacement buckle end repair


New belts to customers buckles
Belt colo
urs and finishes .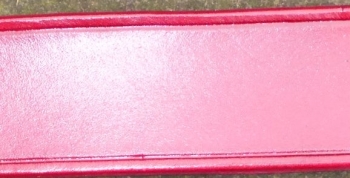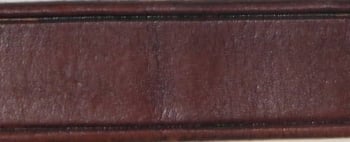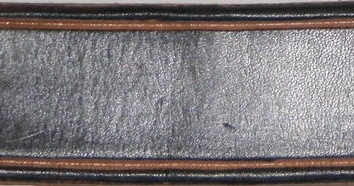 All these colours can be made as plain or stamped belts with or without lettering .
We can also make pouches to match you belt . Please see the pouch page .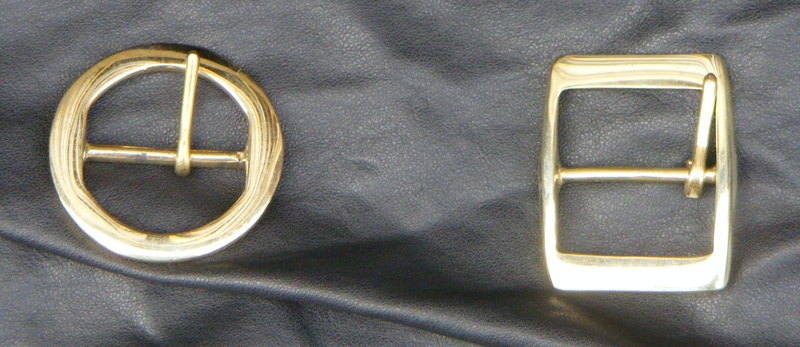 Solid brass buckles no 1 and 2 for £5

Solid brass buckles no 3 , 4 and 5 for £10