Custom Leather Work
Bear's hand-made custom leather work .
Made to you design , requirements and size .
We do not mass-produced and many of our items are one-offs .
All requests will be considered .
We also make equipment for re-enactment , living history and roll play .
For further information and pricing please get in touch .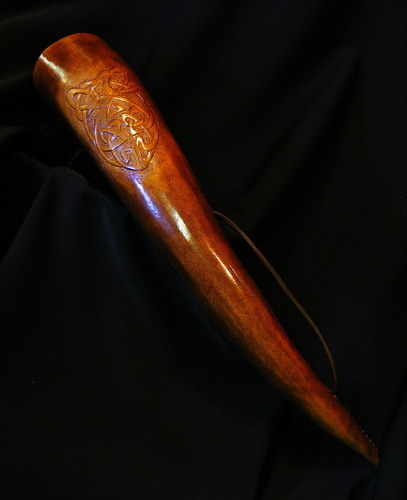 Hand made tooled leather-covered drinking horn.
With Celtic tooled design, and horn liner.
All drinking horns can be made to order.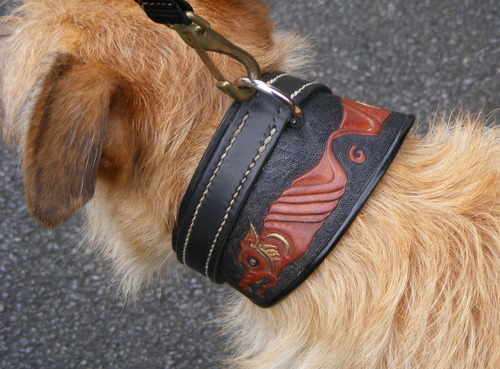 Tooled saddle stitched customized greyhound collar.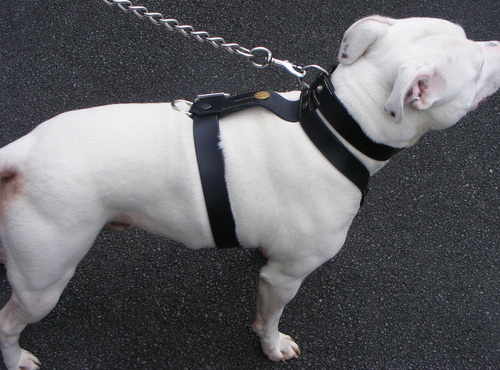 Customized leather staff harness with chrome fixings. This
harness was made with a built-in collar for better control of the dog.
All harnesses are made to order.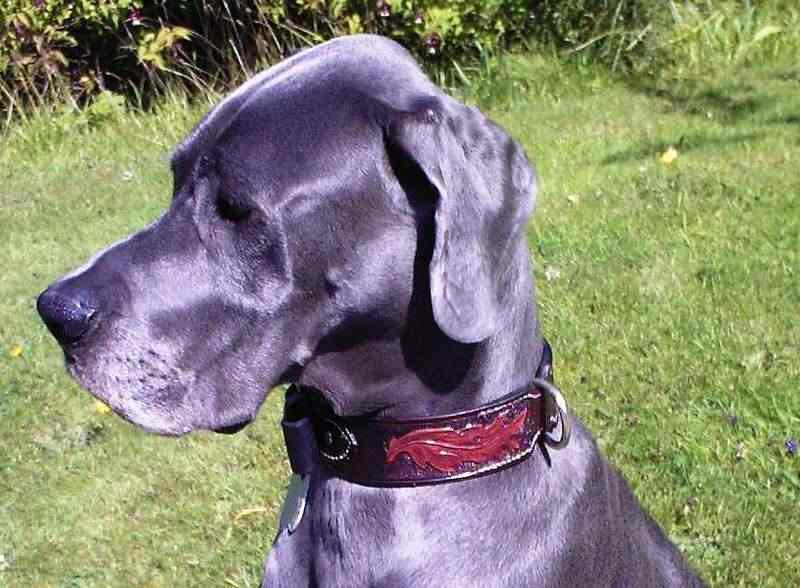 Tooled saddle stitched dog collar, all dog collars are made to size
Custom-made Runic dog collar with the dog's name in Runes.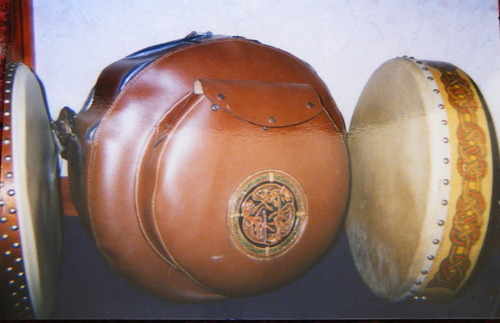 Customized leather drum case, with tooled Celtic design.
Drum cases can be made to size, in soft or hard leather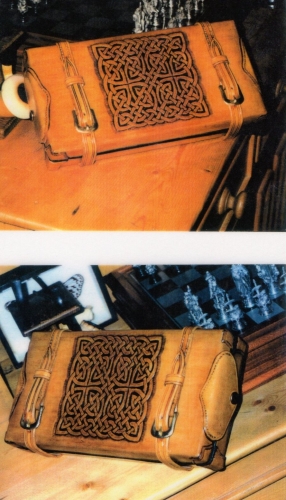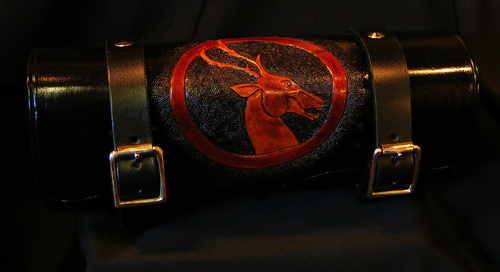 Saddle stitched leather tool role in black with tooled stag design , chrome fixings .
All our tool rolls can be made to size and shape , with or without tooling .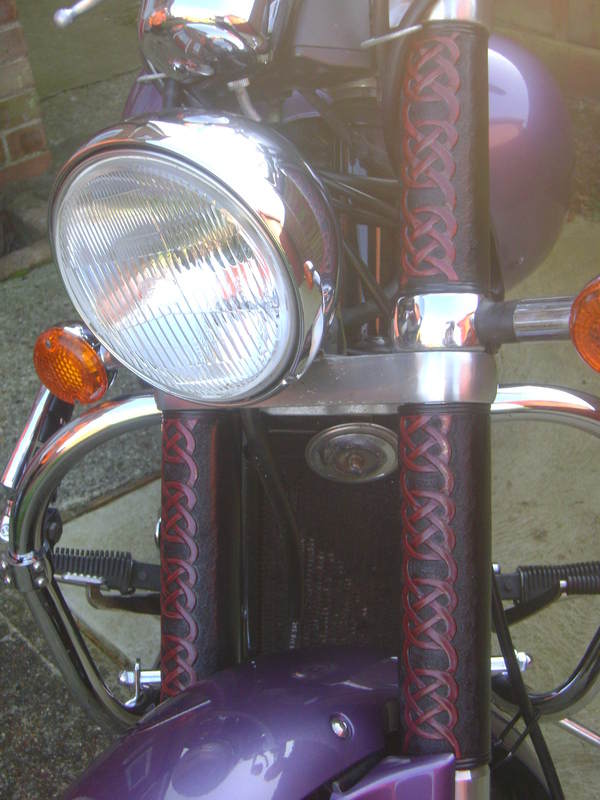 Customized fork gaiters, Celtic design.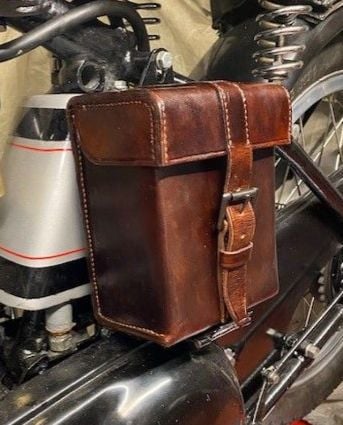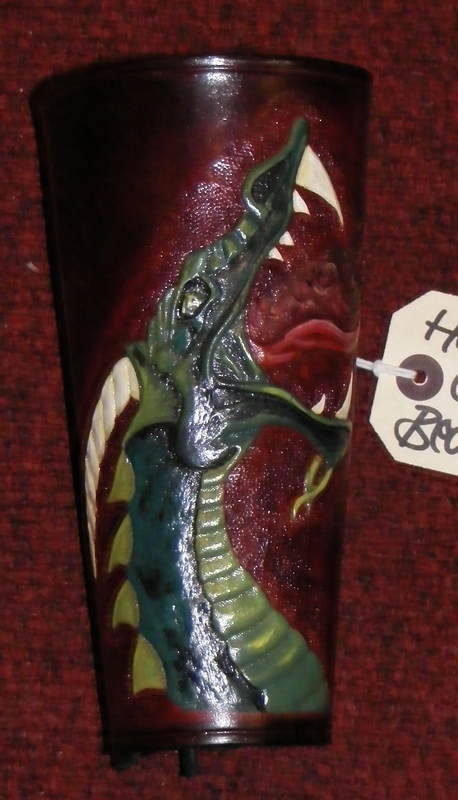 Hand made leather tooled arm guard with dragon design, laced back.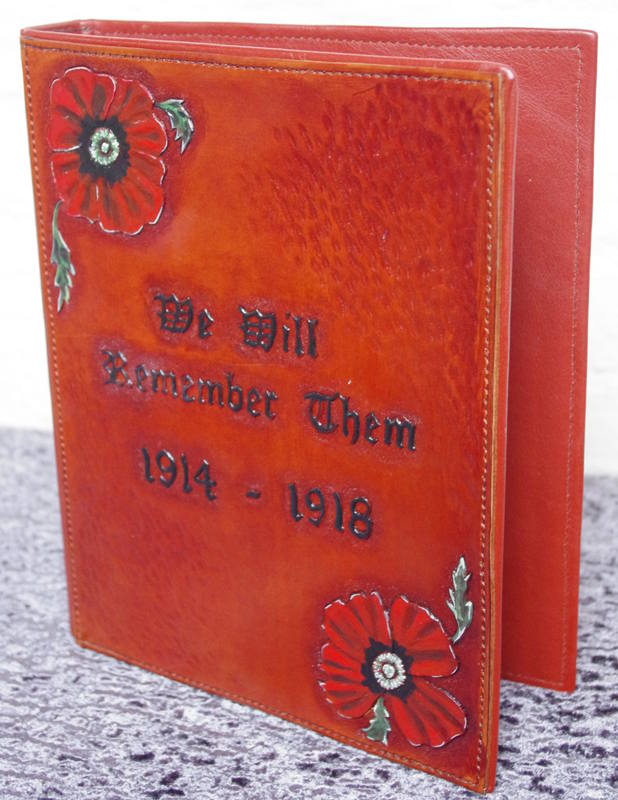 Remembrance book for the 1914-18 war, we can make book covers to fit most books
with your own idea of pattern, colour and lettering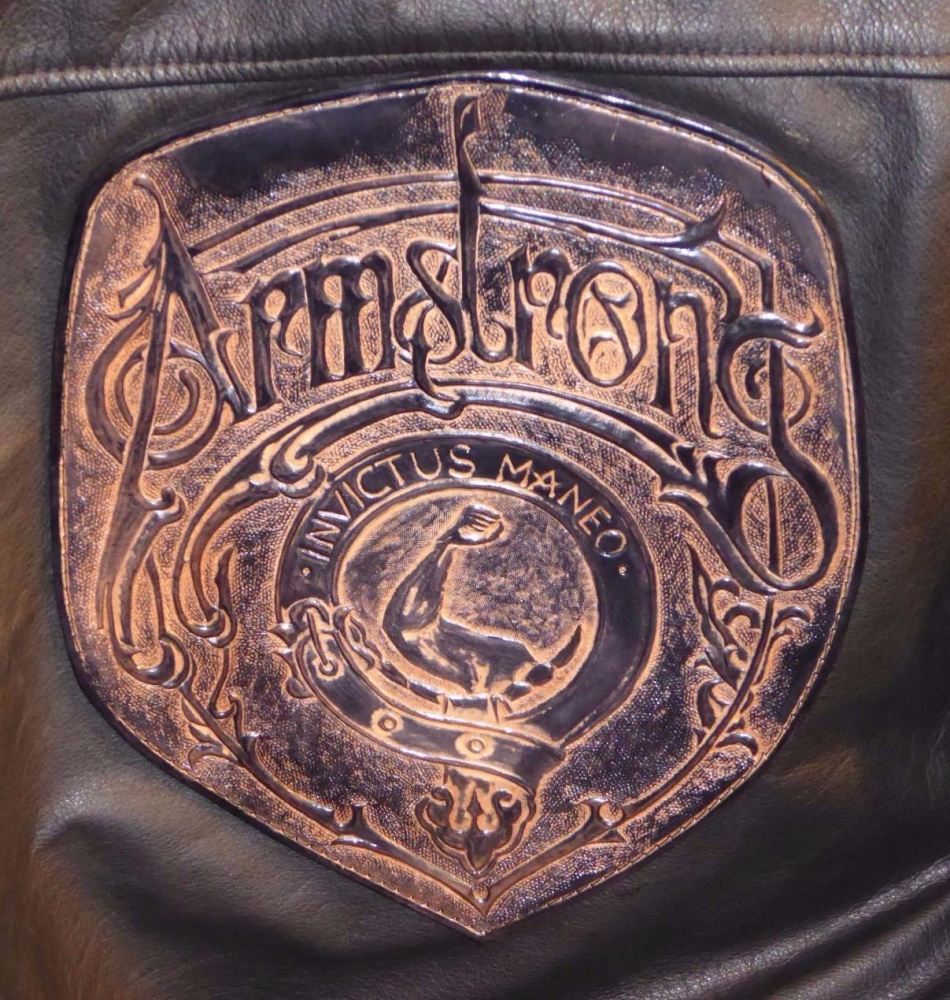 Custom tooled crest for a back patch to a leather jacket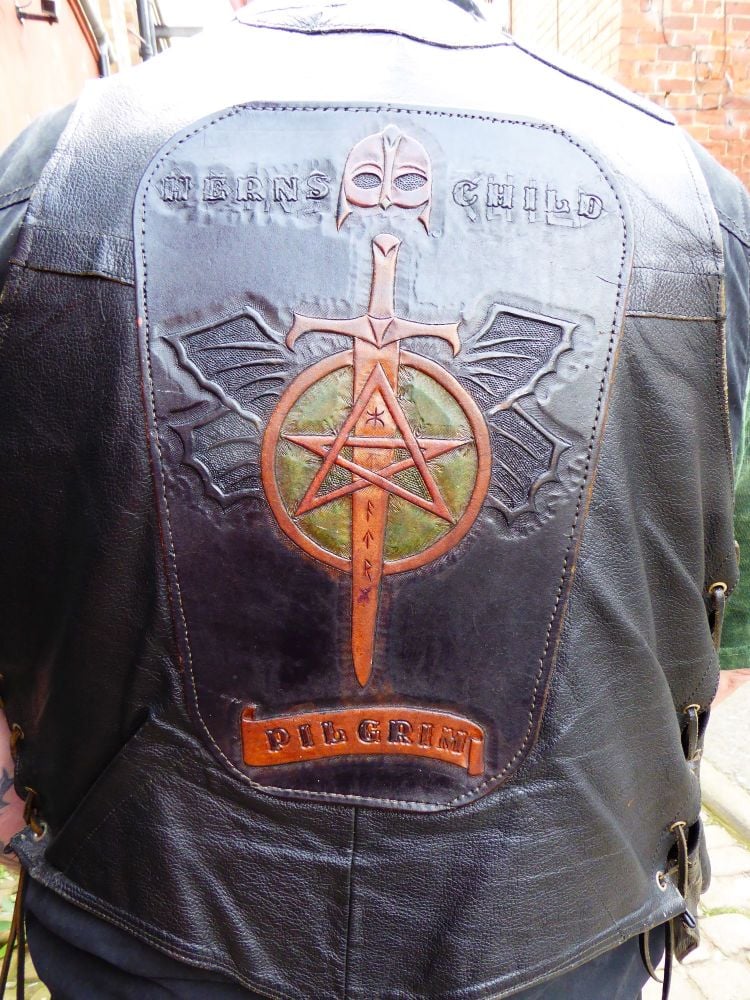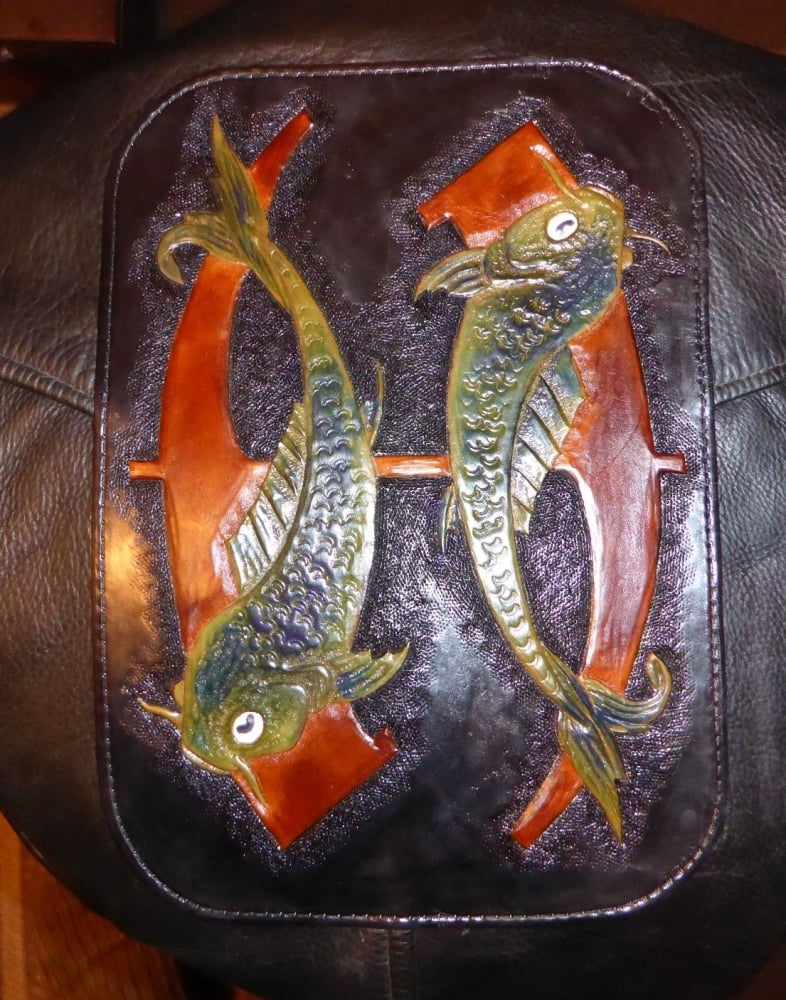 Custom-made back patch, all our patches can be made to size and colour , with
your own idea of pattern and lettering.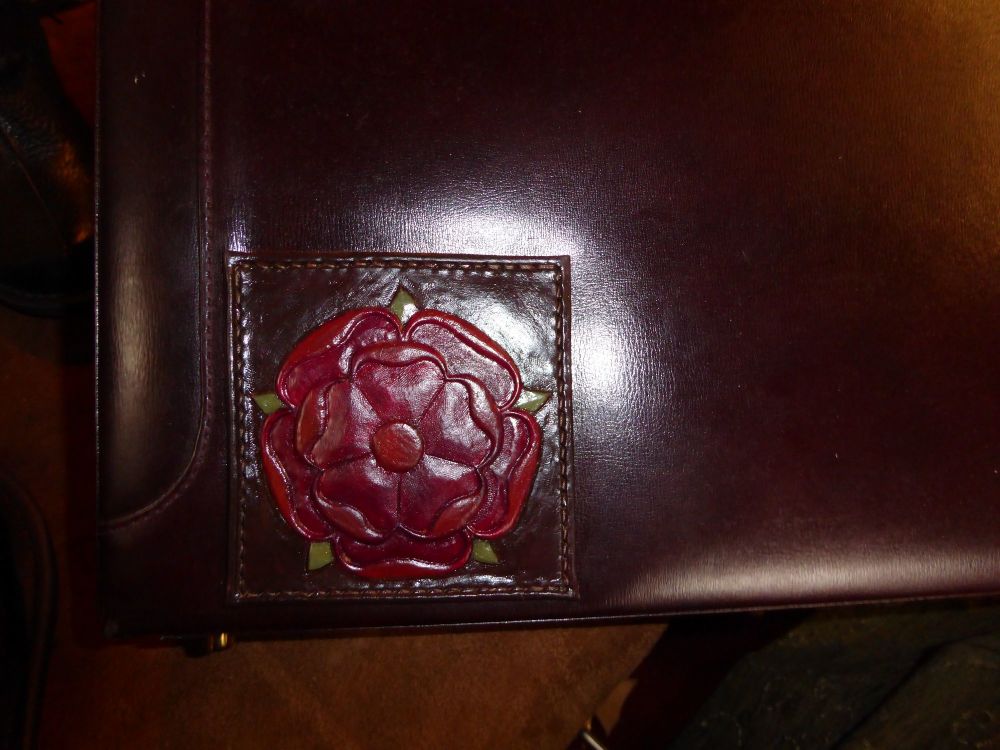 Custom tooled patch for a

briefcase,

these

can be

made for most bags etc, with name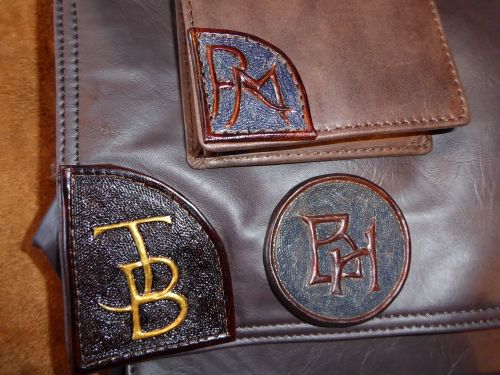 Small custom patches , these can be made to size and colour
to fitt on to wallets bags etc .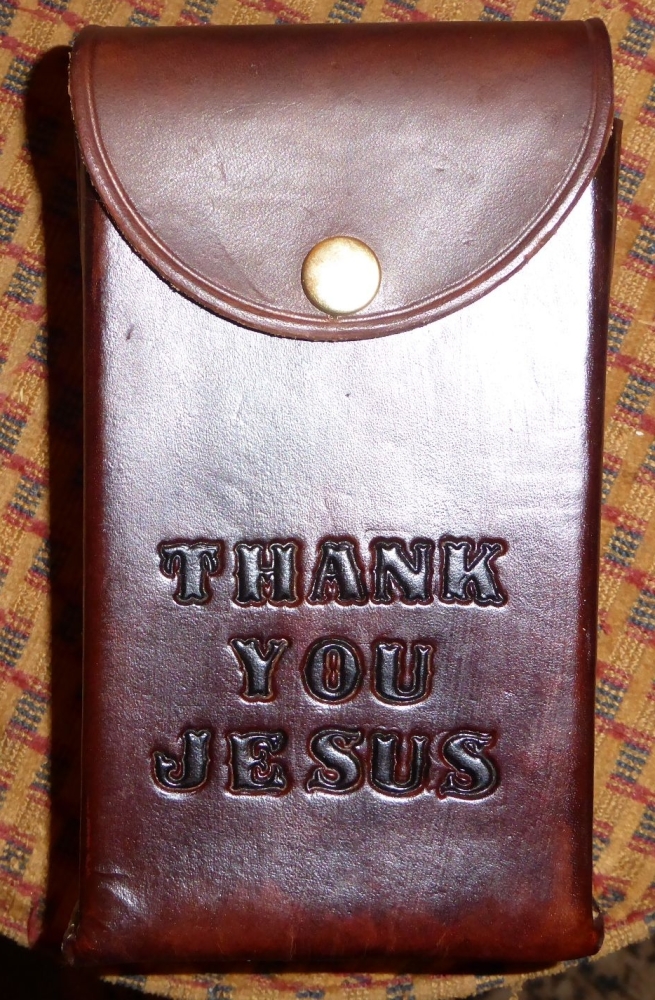 Large pouch with lettering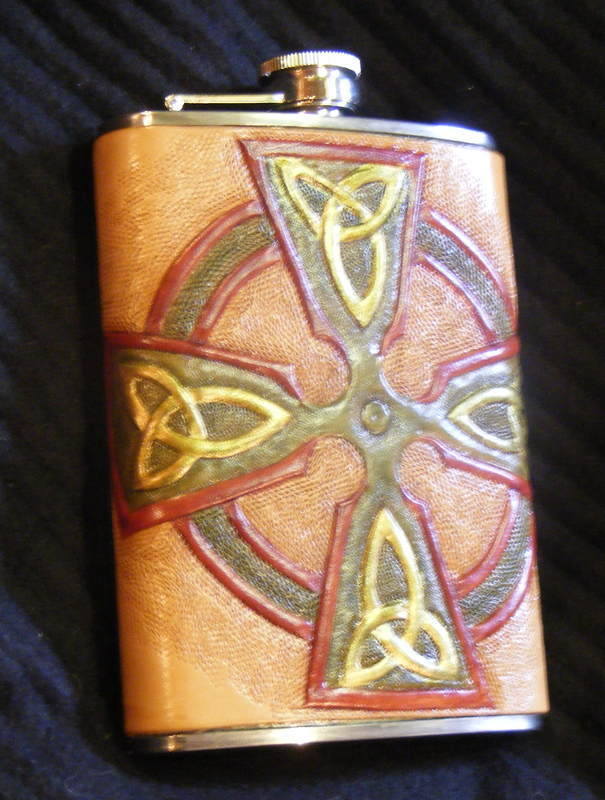 Hip flask with Celtic designed leather cover .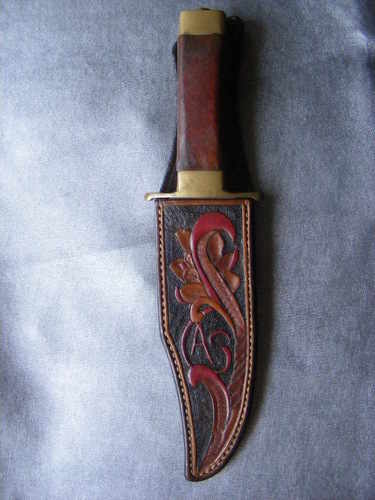 Saddle stitched and tooled knife sheath . All sheaths are made to order ,
to make sure of a good fit . Please see the knife sheath page for more information .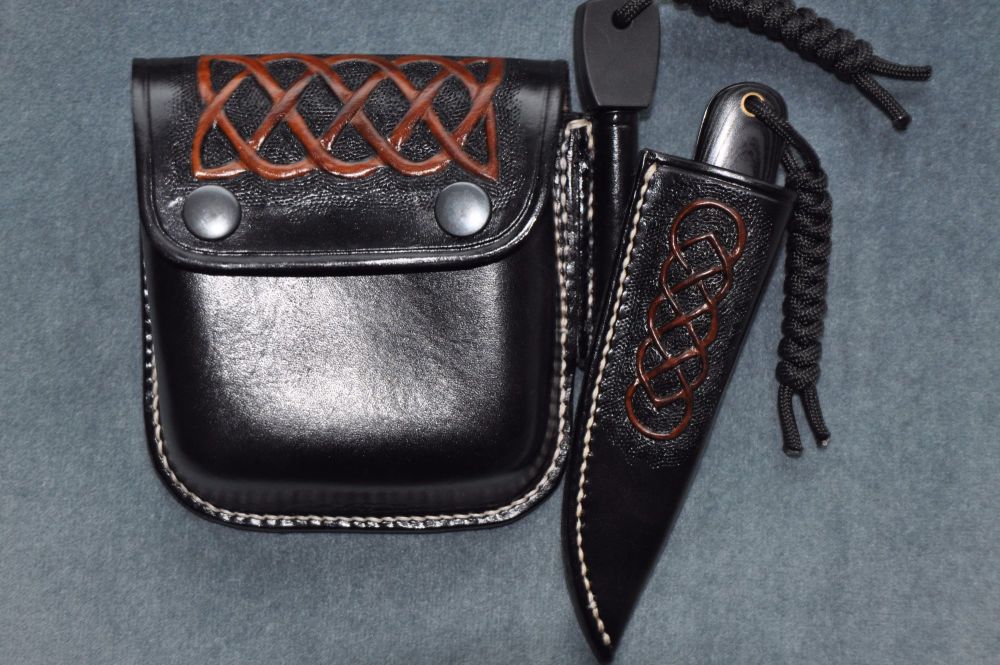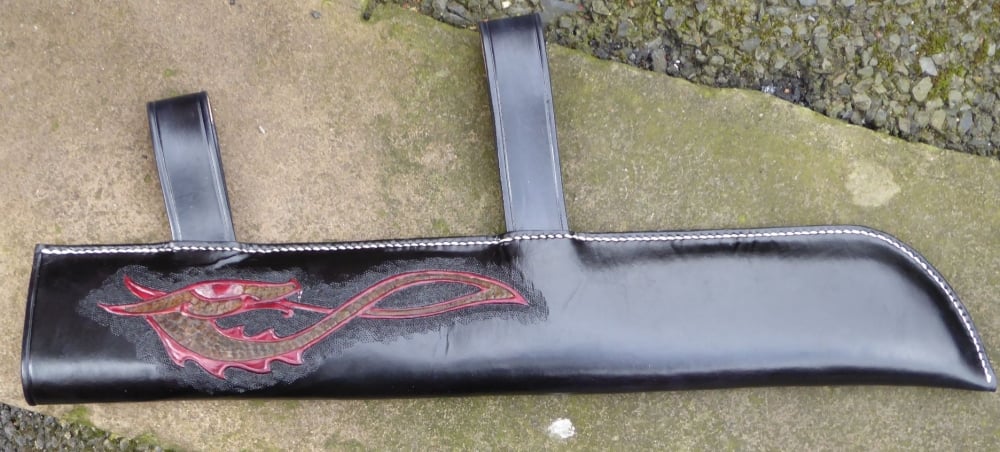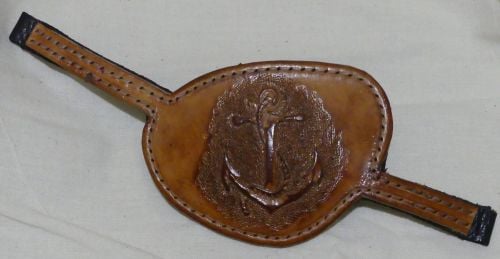 custom- made tooled eye patch

Leather baldric. All of our work is made traditionally,
with brass fittings for historically accurate commissions.
Tooled Celtic bag. Please see our bag and pouches pages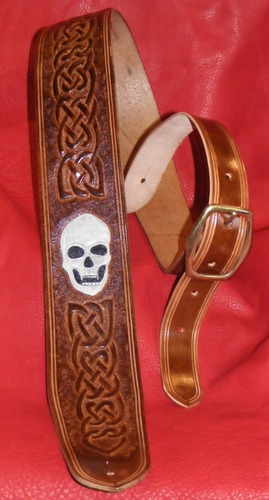 Custom guitar straps made to order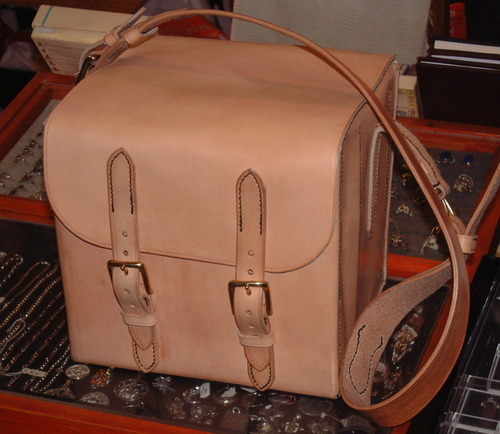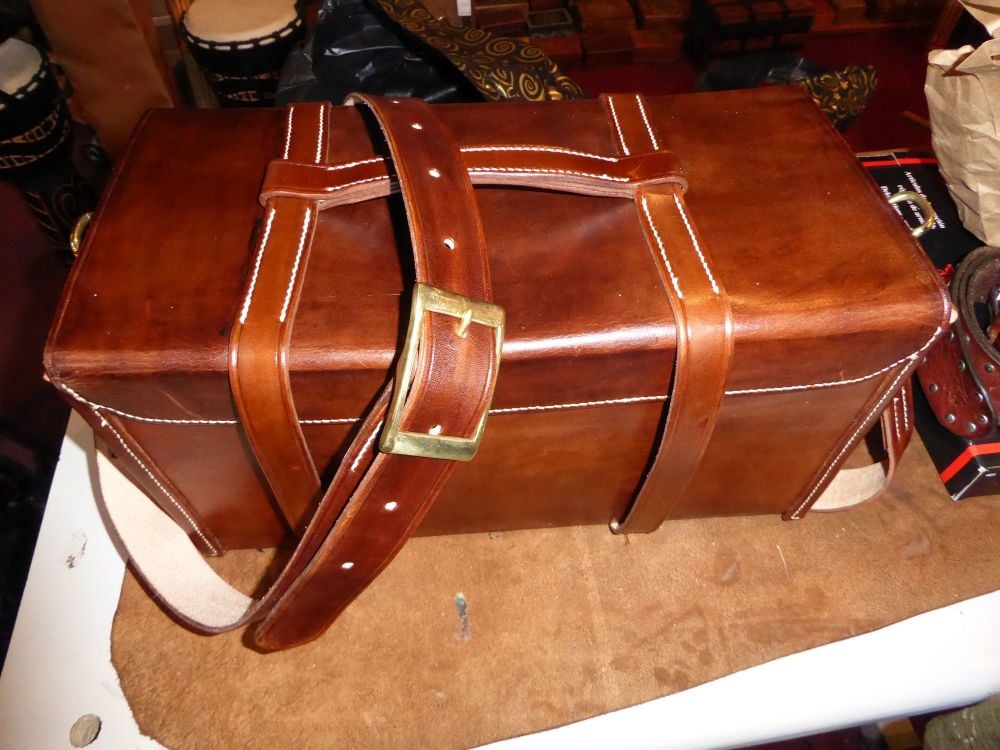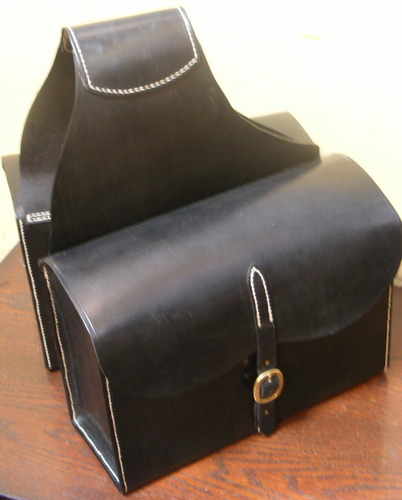 Saddle stitched saddlebags made to size,
traditional, plain or tooled.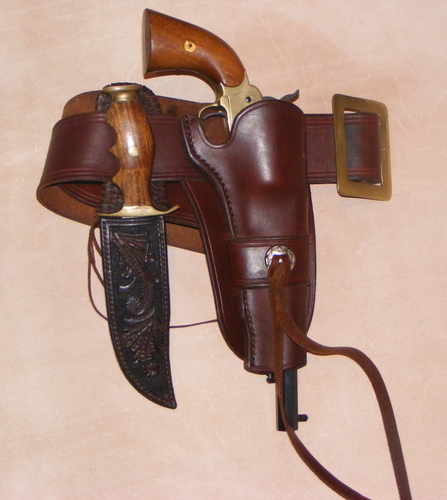 Saddle stitched gun holster and belt traditionally made to fit
the gun . Please see the knife sheath page for further information .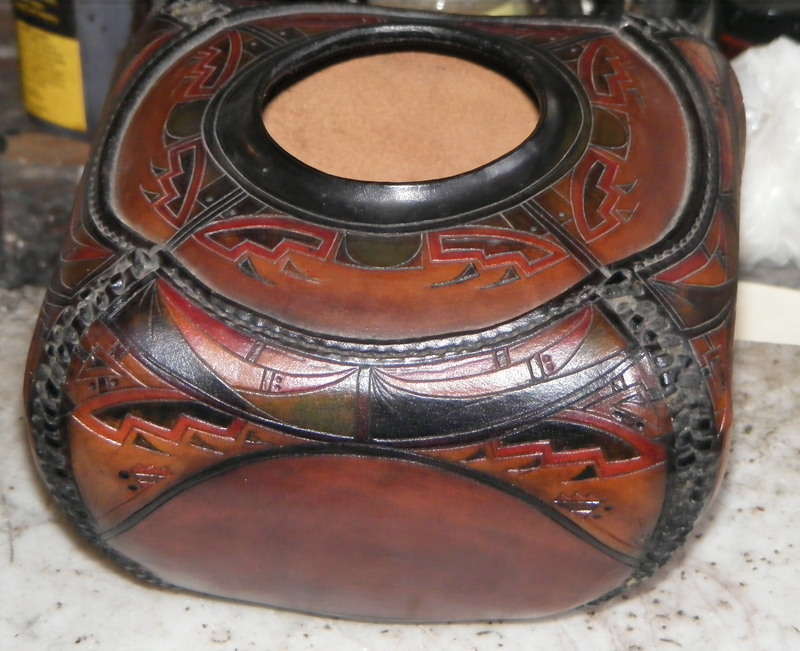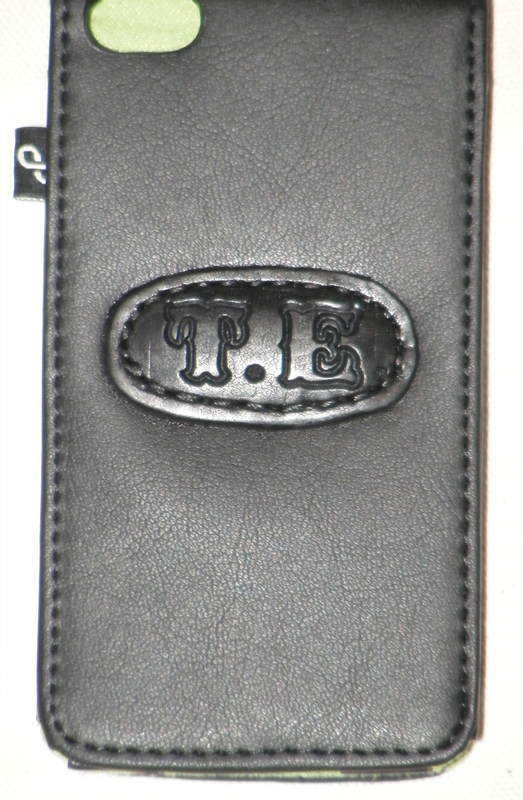 initialled patch sewn on to the customers phone case .