Welcome to Bear's
Traditional and Original Leather Work
Leather Repairs
The Clayton's Gate work shop is open on
Wednesday and Saturday from 2 to 4 pm
We are happy to send and receive any work by post. We are
able to post any other purchases from the Pagan page etc.
We also offer holistic healing in the shop. We are available
for holistic healing and advice on self-healing.
Please contact us for details.
Please email or telephone with all enquiries
phone no 01772 932572
The address below is our postal address, please not this a postal address only
we do not take work in at this address or see customers at this address.
Postal Address
TONY SMITH. 43 TALBOT RD . PENWORTHAM. PRESTON
LANCS . PR19QX
Y

ou are more than welcome to bring your repairs to our work shop at Clayton's Gate, Preston
or discuss anything you wish us to make, for further information please see the page THE SHOP
Clayton s Gate address
work shop at Clayton' Gate Preston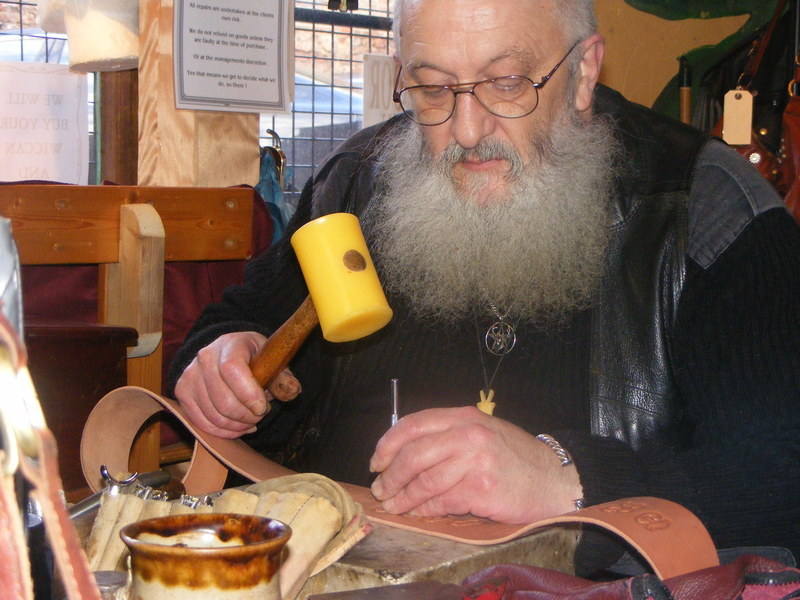 Tony Smith or ( The Bear ) as he is known ,
has been making quality
leather goods, and doing a wide range of leather repairs for over 30 years
Bear's Emporium is a fascinating shop, unique, and filled with the
unusual , including many hand-made creations by the Bear himself
If it is something that you need, and it's made of leather, the chance
is Tony can make it.
Give us your idea, or design, and we'll take it from there. Or look at some
of the things on our website for inspiration.